Price Action Trading Program
Learn To Trade The Financial Markets Using Price Action.

This course is an accumulation of over 20 years of screen time and trading.

I share with you the thinking, mindset, and approach needed to set yourself apart from other traders.
Trading setups and strategy ideas with filter and trigger rules.

(Recent updates: Trading High Volatility & Algorithm Spotting, Trading Heavy Down Days, Using Intraday Data And Google Sheets To Build A Statistical Edge. See the full curriculum below)

This version is no longer available. Please visit Traders Mastermind - Price Action Mastery for the latest up-to-date course.

"Working my way through Marks Price Action Trading Course and i have to say it is exactly what i hoped for and need. Love the clear information and the energy too!!"
What Will You Get From Enrolling In The Price Action Program?
Trade with more confidence, clarity and discipline to accelerate your learning curve.
This comprehensive course will give you everything you need to trade using price action.
Detailed trading strategies, trigger setups, risk management rules and more...
Traders who benefit most from this course usually fall into one or more of the below categories.
You are unhappy with your current trading and are looking to start with a clean slate, a fresh mindset and new approach to your trading.
You are looking for an additional trading methodology to compliment your existing strategies.
You are taking 2 steps forward and 3 steps backwards all the time. You're close but something is missing.

Your discipline is lacking and you always seem to break your trading rules.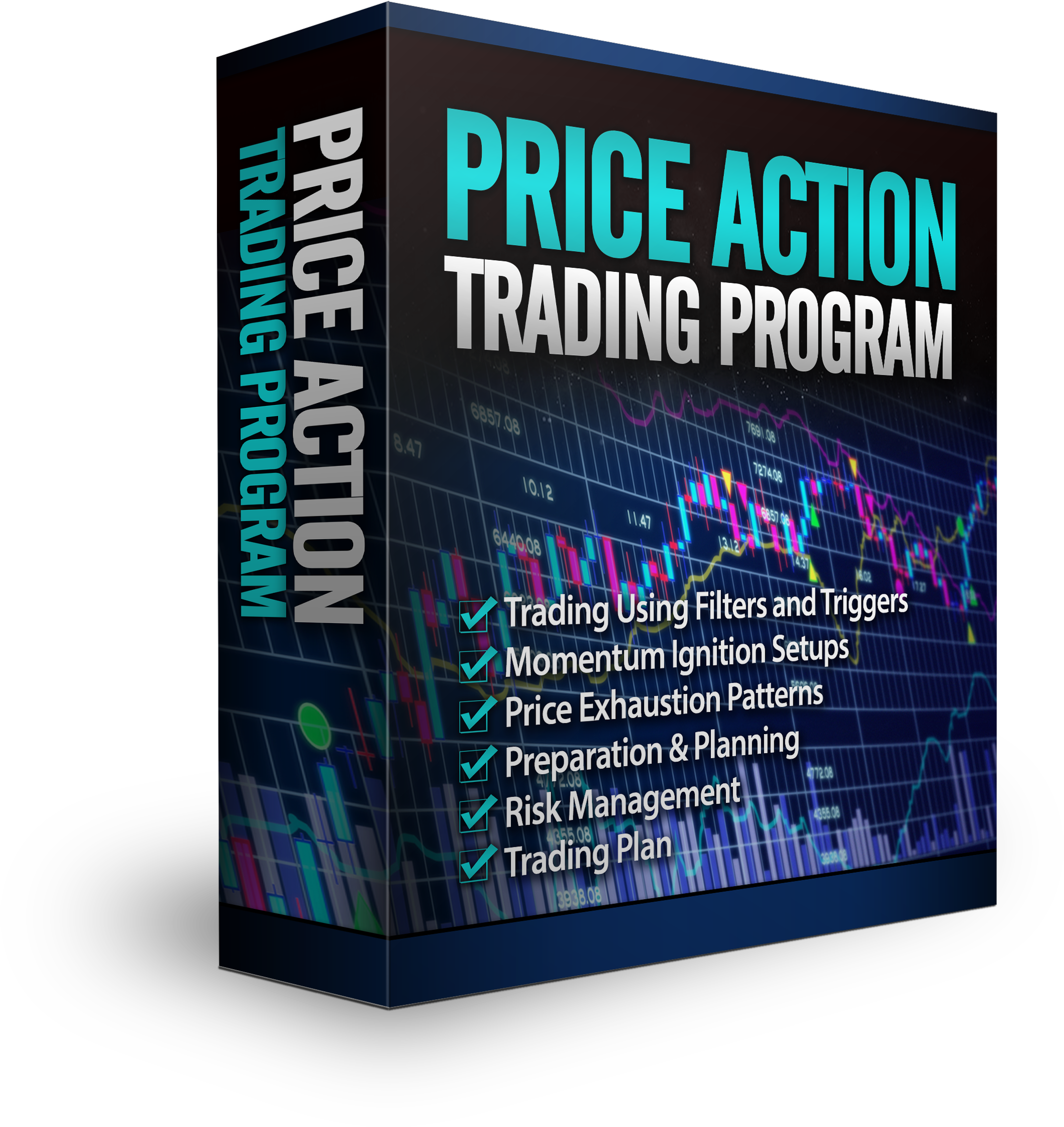 If any of th



ese apply to you and your current trading situation then enroll now
"I've loved the course. The first module was a real eye-opener for me. I've been trading
unprofitably for a couple of years now. My problem has never been self-discipline or following rules. I've just never been able to find a strategy that works. Everything I tried would gradually erode my capital. Now I finally see why."
What Will You Learn In The Program?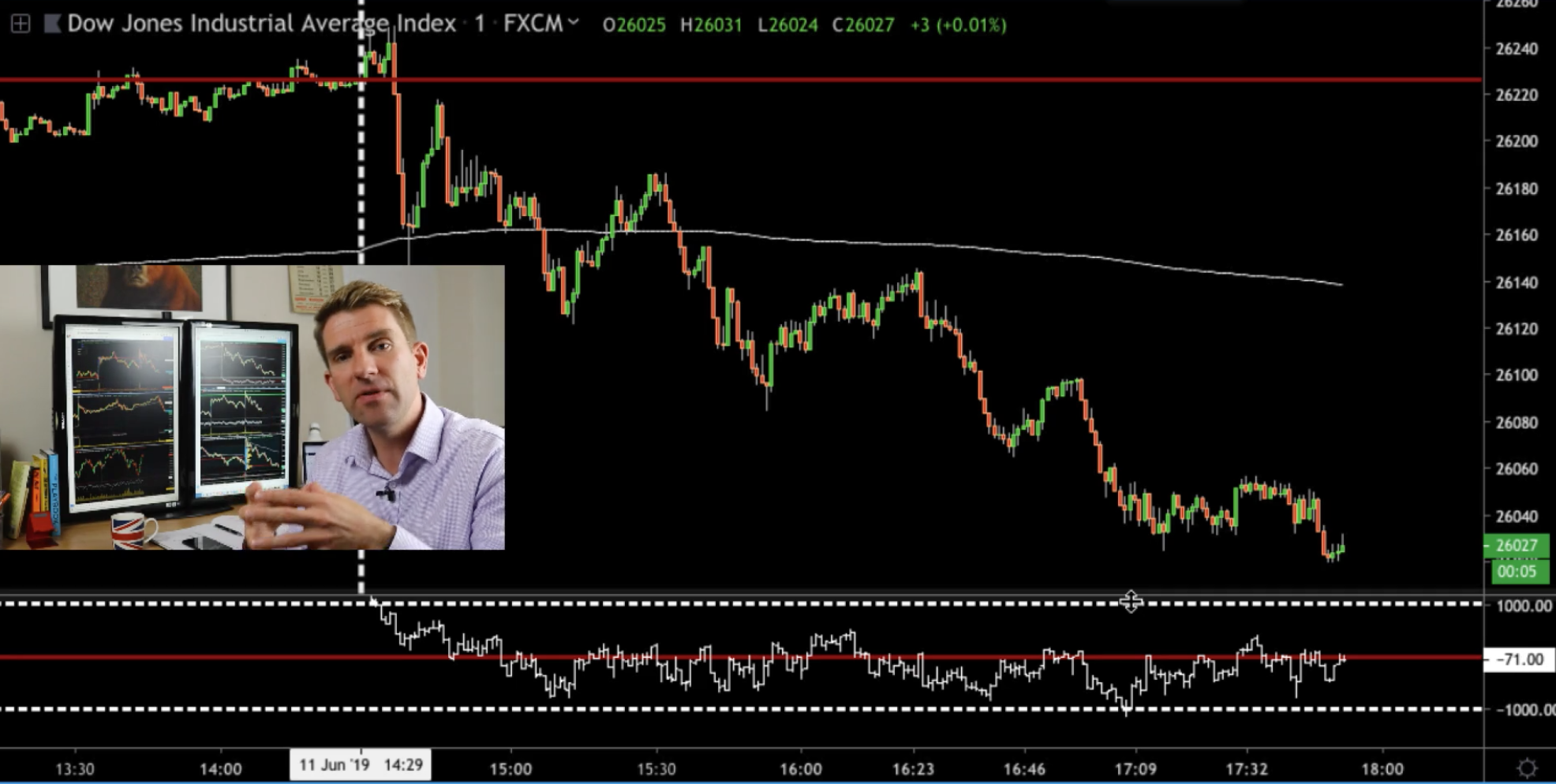 How to look at the markets differently and set yourself apart from other traders.
​Interpreting supply and demand and spotting imbalances.
​Hunting momentum ignition - When price is about to trend.
​Using a filters & trigger process for optimum trade performance.
​Grading your trades (for aggressive traders)
​Specific strategies within Momentum Ignition and Price Exhaustion categories
​How to capitalise on institutional orderflow?
Complete Course Curriculum
16 training modules containing multiple videos. Get immediate access to all modules, downloads and bonus content once you enroll.
Price Action Trading Course: A comprehensive guide to understanding price action in the modern markets.
Frequently Asked Questions


I am a day trader/swing trader will this course help me?
Absolutely, the course covers a huge array of concepts that apply to any time frame. But it also contains both day and swing trading strategies using the price action methodology.


I trade Forex, Stocks, Indices, Commodities, will the lessons in the program apply?
Whatever market you choose to trade price is still decided by a combination of buyers a sellers. Each market may have different subtleties and rhythms (something addressed in the course) but all markets respond to supply v demand, money flow and sentiment. 
Understanding price action will help you trade any market that has it's price derived from free flowing price discovery. (all markets!)


I've been trading for many years, is this for new traders?
This course is not for brand new traders. I'm of the firm belief that the earlier you can get into good trading habits the shorter your learning curve. But this is not really a course to learn about how the markets work. I'd recommend new traders learn about the basics of the market and then come back here once they need a good strategy to trade the markets.
If you have been trading for a while and are unhappy with your results so far, this course will help you trade with clarity and allow you to look at the markets though a fresh lens. You will likely already have a style that suits you so you can pick and choose the strategies that compliment with your own trading.
How is the course delivered?
The course is hosted on an E-Learning platform called Teachable. They handle the secure payments and delivery of the course. It's on demand video training with occasional downloads. You get immediate access and you can dip in and out of the course whenever you like on any device. Take as much or as little time as you need. Watch sections multiple times or skip modules. You get unlimited lifetime access which includes all updates.


Is this just for UK/US/EU traders?
It's for anyone across the globe who is serious about their trading. Any country! (but it is in English...maybe different languages to come)
Is VAT charged?
VAT is only charged on purchases from the EU. If you have a VAT number you can enter it during checkout preceded by a country code (eg GB) and VAT will not be charged.


Is payment secure? How can I pay?
Payment is very secure, all billing is handled by Teachable's encrypted billing system via a secure 128-bit SSL encrypted payment.
You can pay via credit card or Apple Pay if you are on an enabled Apple device.
If I need any support can you help me?
If you have any questions about the course, please email me and I'll be more than happy to help.
Also check out tradersmastermind.com